Mot's Grand Prix is a fully functional pseudo 3D F1 racing sim, inspired by 80's/90's classics like Grand Prix Circuit and built in PICO-8!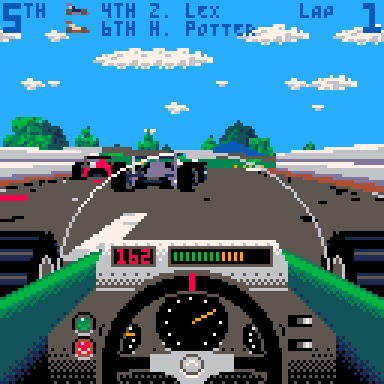 This is a game where you have to slow down for the corners! Use the colour of the racing line to judge your speed.
They're not kidding, the physics are over the top. Even with autobrake enabled you will crash a lot.
Controls: Arrow Keys – Steer, Z – Accelerate, X – Brake
Available On: Windows, Mac, Linux & Browser
https://www.freegameplanet.com/mots-gra ... able-game/