New images of Ultima Thule got New Horizons scientists to reasses the object's shape: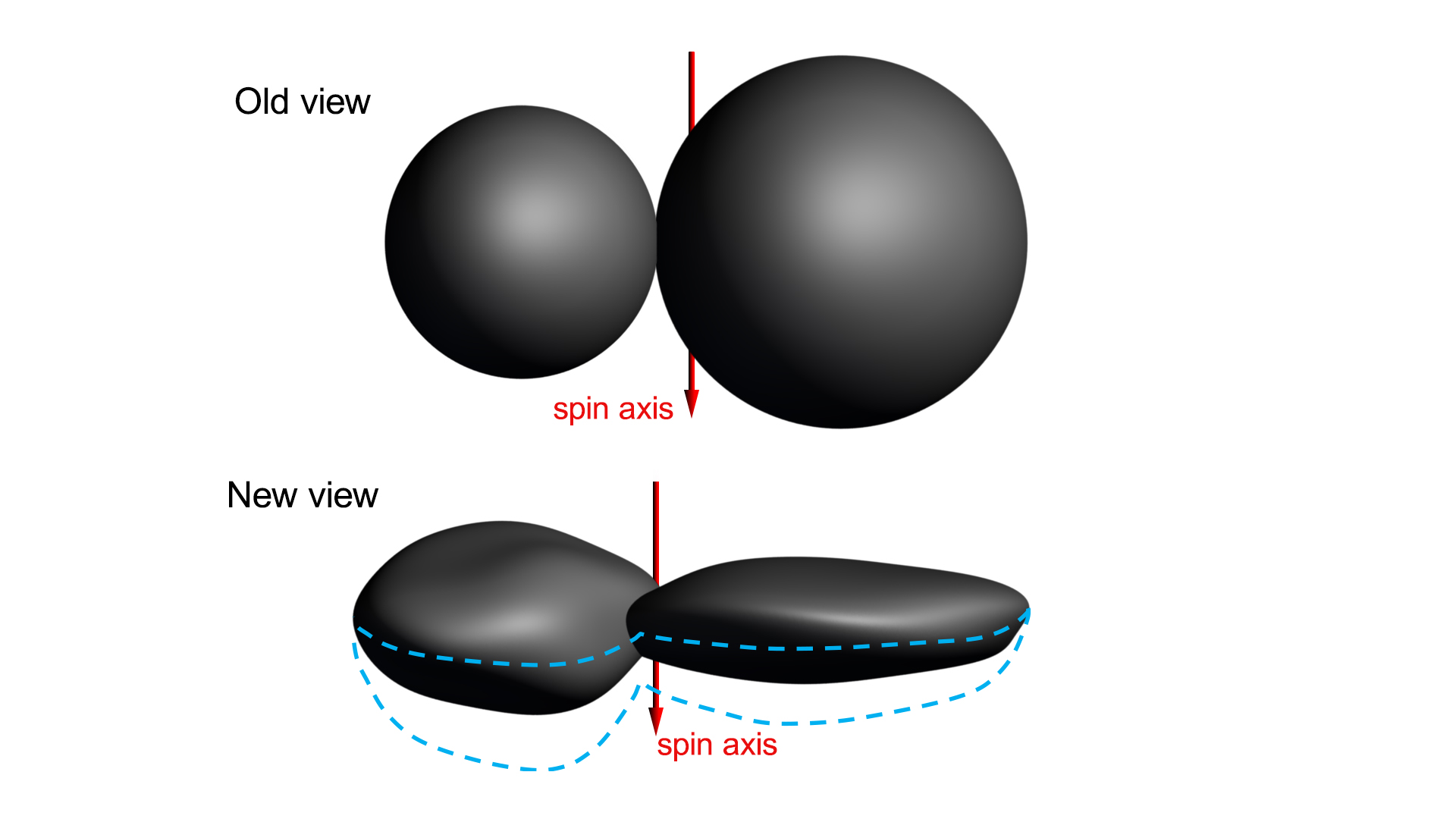 Still a contact binary, but they lack a model that can explain Ulitima Thule's current shape.
One pancake-like object is
Atlas:


but Atlas' shape is likely due to the accumulation of debris from Saturn's rings which has "fallen downhill" to the moon's equator. Atlas is in orbit just outside of Saturn's A-ring.