"A Massive, Black Sarcophagus Has Been Unearthed in Egypt, And Nobody Knows Who's Inside":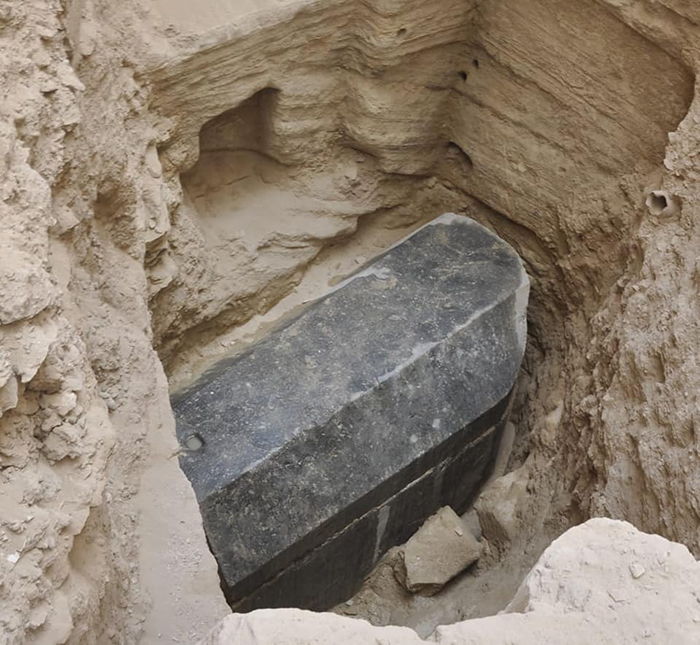 There was this head in alabaster which was "discovered in the same underground tomb" but it is unclear if it has any relationship to the person buried in the sarcophagus:
The site has been dated to between 305 BCE and 30 BCE.
I'll note that the sarcophagus is--for an ancient
Egyptian
relic--remarkably undecorated. My guess is that it might be for an important official under one of the Ptolemys who ruled over Egypt after it had been conquered by Alexander the Great, thus more reflective of a foreign design.
DEyncourt