The story behind the Horten Ho 229: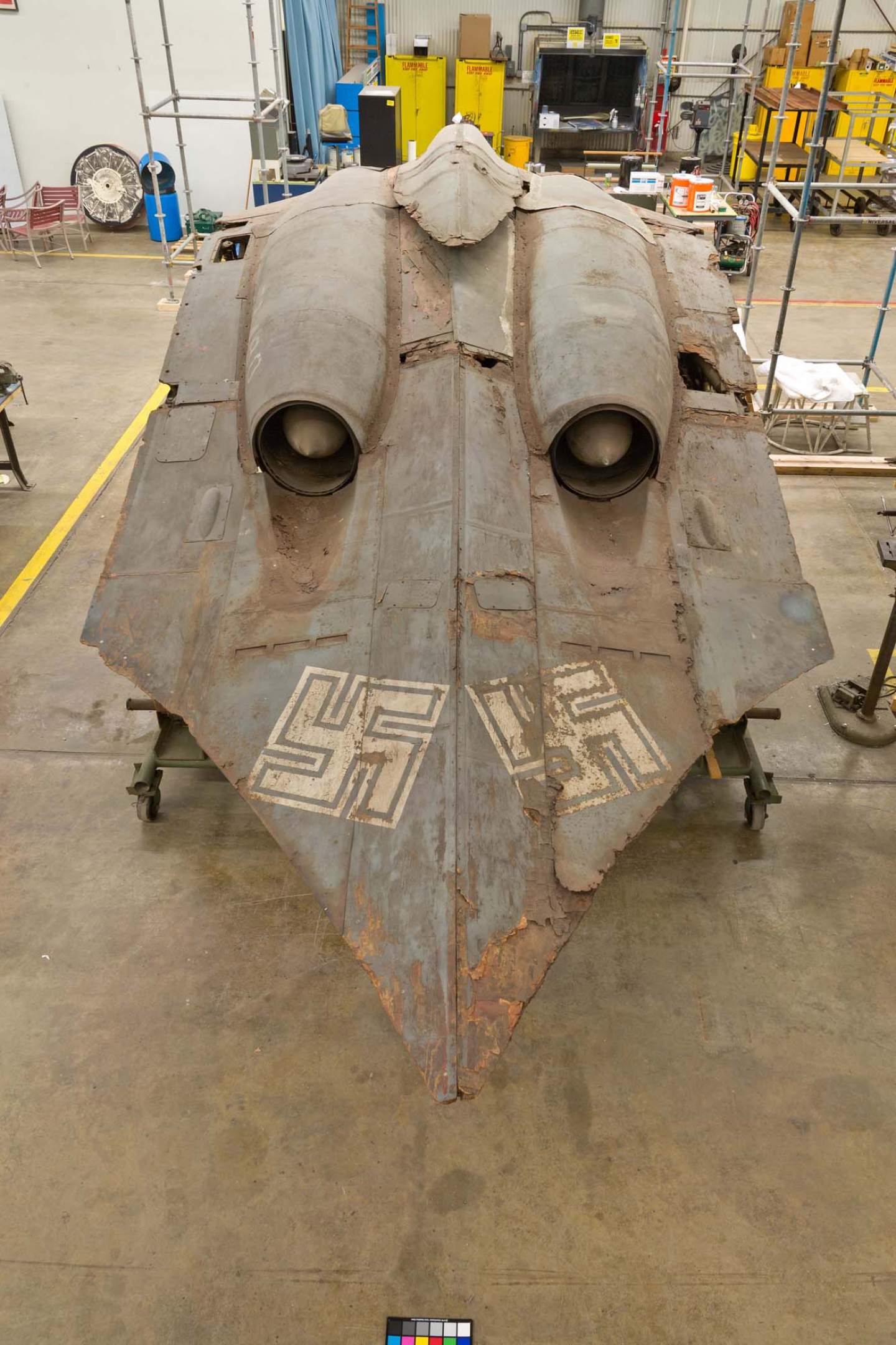 By working on the Horten Ho 299, the Hortens kept themselves away from the most dangerous aspect of the German war effort. They were under a strict deadline to get their new plane into the air, and working on it kept the Hortens and their employees off of the front lines, where thousands of their countrymen were dying.

"Nazi politicians didn't know aircraft or aerospace, but if it looked cool and weird and they had a piece of paper that said it will go a thousand miles an hour and defeat the Allied bombers, they were going to support it," Lee says. "So some of these designers stayed off the Eastern front, and they kept their whole crews and crews' families protected by doing this."

[Russell Lee, chair of the Aeronautics Department at the National Air and Space Museum,] found that some German scientists purposely sought to generate these new projects to stay off the front lines, a story he wouldn't have known without working on the Horten Ho 229.
This one can be seen at the National Air and Space Museum's Udvar-Hazy Center.
DEyncourt