There was a launch (by SpaceX! Yay!) from Vandenberg earlier tonight: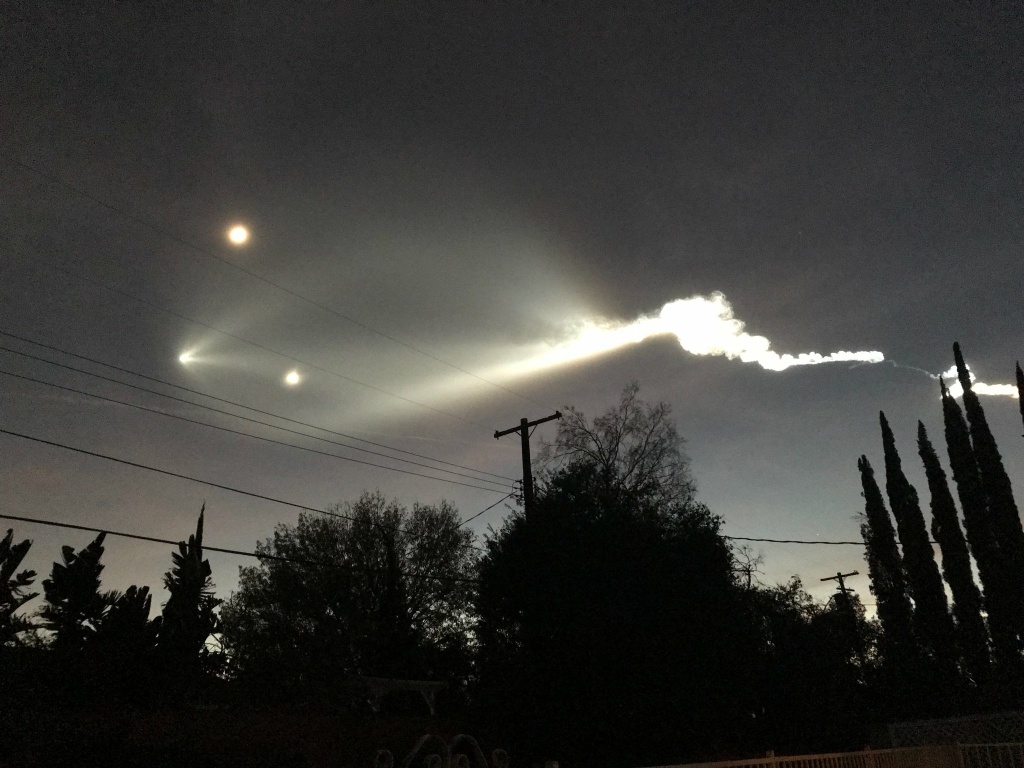 The yellowish light is the Moon being VERY overexposed (since it was only a relative thin crescent). The SECOND light below the Moon was the first stage (which was a reused booster) though SpaceX was NOT going to recover this one.
I happened to be out shopping and the clerk who was checking me out of the store said that people were rushing outside to take a look at the sky.
When I got outside and saw the display (though I only got to the see the lump of exhaust on the right hand side of the pic and not the rocket itself), I was able to identify and explain it to the people around me. Um, they seemed to be disappointed with such a mundane reason.
Oh, all 10 of the Iridium satellites on-board were successfully deployed.
DEyncourt