17th century shipwreck had contents preserved by sand: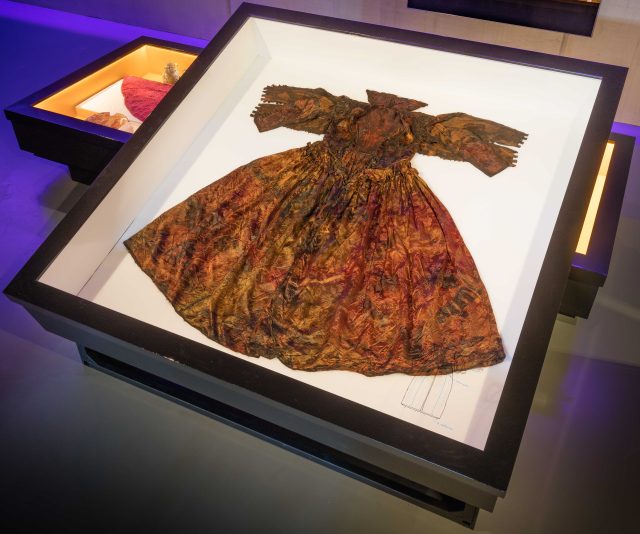 The shipwreck was in the Wadden Sea which is basically the corner of the North Sea bracketed by Germany on the south and Denmark on the East.
Because a leather-bound book was decorated with emblems for Charles I of England, it is suspected that the likely young woman whose items were lost in this shipwreck and were recently recovered was a relation to that king. Because of its lack of ornamentation such as beading or use of silver or gold thread, it is also suspected that this dress was more of an everyday use item--for an aristocrat--rather than the finery that people would have worn for official portraits (and which color our view of the era).
DEyncourt