New Los Angeles parking sign: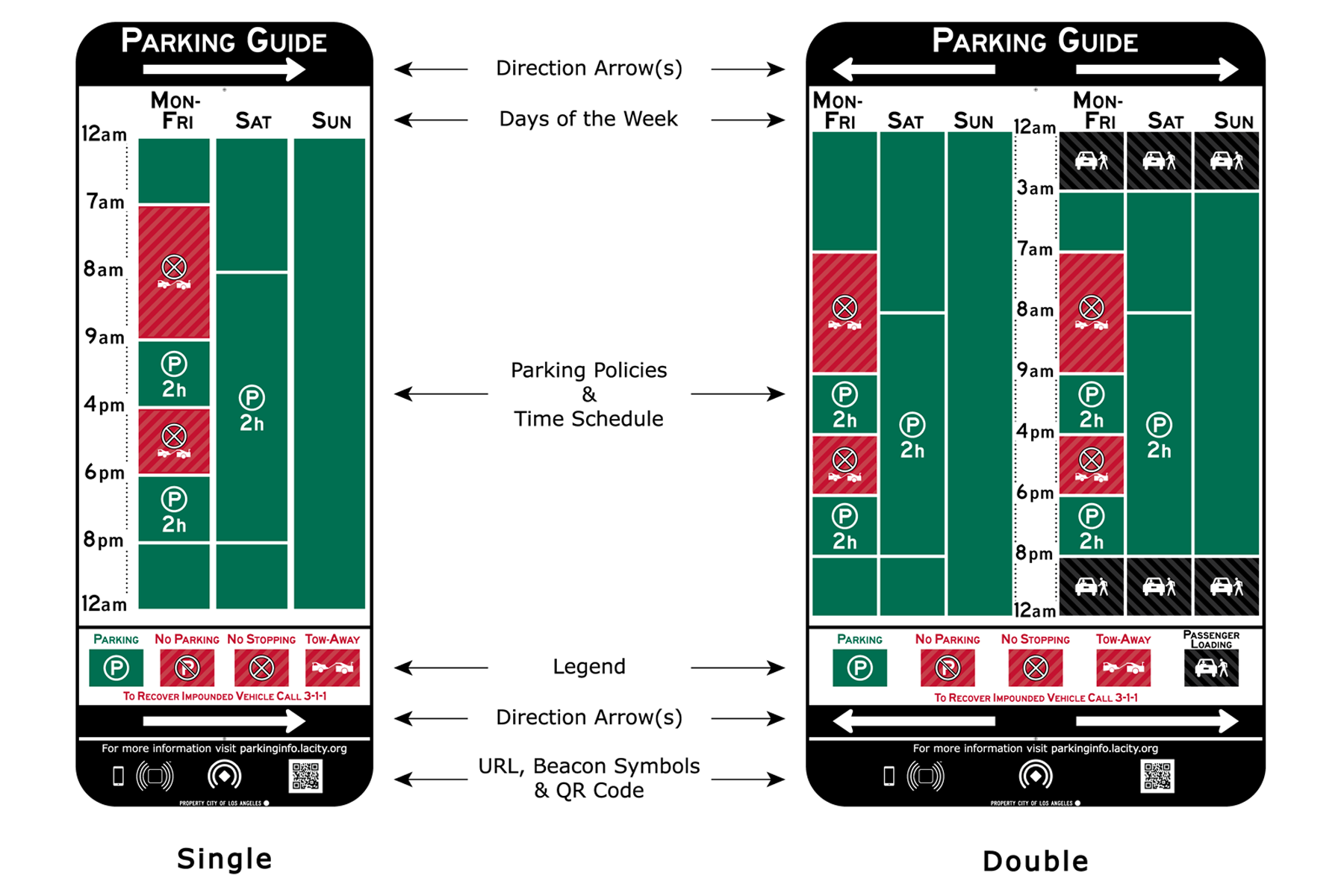 The guy who posted the article at BoingBoing.net compared that to a craps table though it reads fairly clearly to me (even without this diagram's info). What it replaces are indecypherable monstrosities like this:
The latter sign was in the LA suburb of Culver City, but you get the idea.
Although I do wonder what the new design's version of the latter picture would be....