Using a stereo camera to demonstrate true source of so-called "orbs":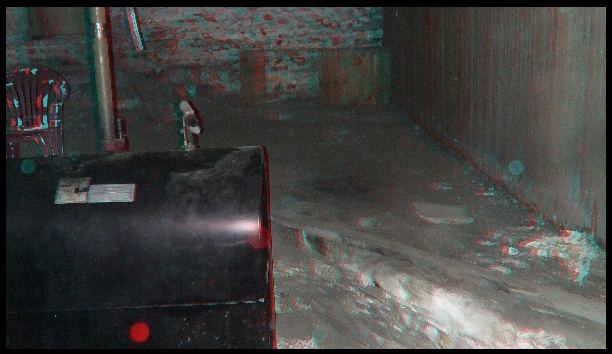 The bottom image is the 3D rendering (as viewed with glasses with red-green lenses). Notice the 3 green "orbs" across the center at opposite ends of the bottom picture and the 2 red "orbs" against the black object (a packing case, perhaps?) in the lower left corner. It should be readily apparent that these "orbs" were merely dust particles in the air rather close to the cameras (and thus badly out-of-focus) which have been lit up by the camera's flash.
Yes, there are people who contend that these orbs are some sort of mystical object floating around such rooms that are not readily apparent to mere human eyes but are somehow captured via flash photography.
DEyncourt