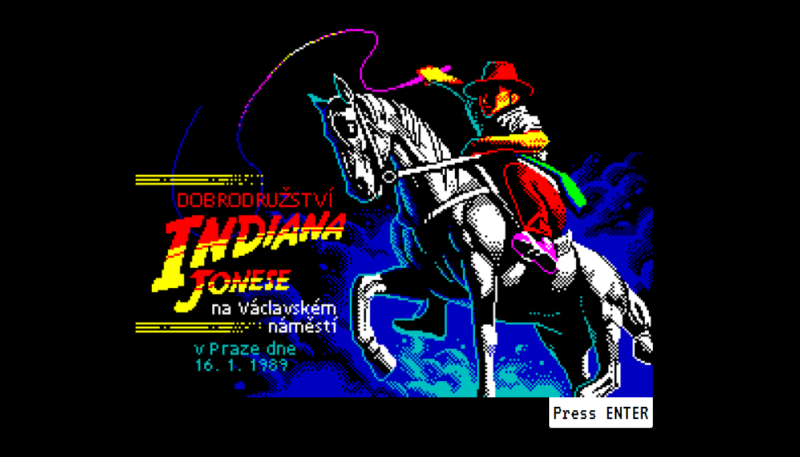 How Indiana Jones, Rambo, and others ended up in 1980s Czechoslovak text-adventures
To mock the Communist regime, Czechoslovak kids made illicit video games supporting protests.
Indiana Jones is caught behind the Iron Curtain. Specifically, the globe-trotting archeologist is in the former Czechoslovakia, a Soviet satellite state, and he's fighting violent Communists, dodging water cannons, balancing on the edge of a crater, and running away from exploding bombs—the usual Indiana Jones stuff. But there's no artifact this time. Instead, like many of the citizens toiling under the discredited regime, Dr. Jones simply wants to escape Czechoslovakia and return to the United States.
Click the first link to read the story about the development of the game, or just go here to play it:
https://primitivedesigns.github.io/remakes89/indy/en/
I tried a couple times, and died both times, in no more than 6 moves.