https://8bitgames.itch.io/hibernated1
Have you ever dreamed about a journey far beyond the known regions of the universe? Close to Alpha Centauri, Olivia Lund is on the trail of one of mankind's greatest secrets and a thousand-year-old mystery. After nearly 20 years in hypersleep, she wakes up alone on her stranded ship, the Polaris-7. The artificial intelligence Io seems to be her only remaining friend now.

Hibernated 1 - This Place is Death (Director's Cut) is an Infocom style interactive fiction game. It's a complete rewrite of the classic, award-winning Hibernated game using Infocom's Z-machine standard, with tons of additional narrative content and riddles. If Infocom had been asked to recreate the classic Hibernated, the Director's Cut would have been the outcome.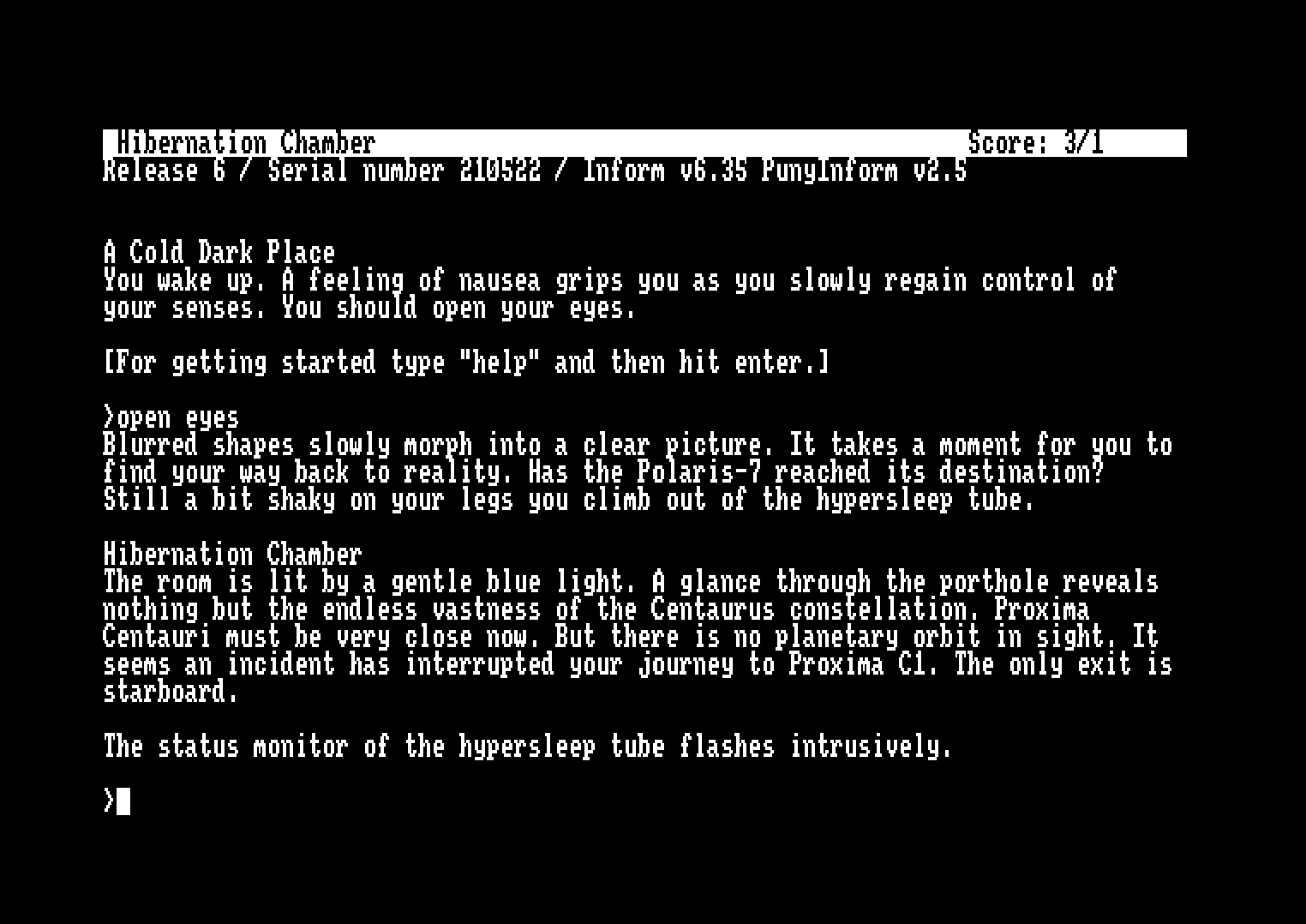 Modern computers play in your web browser, it looks like this for me (macos mojave, chrome). There's no link, you must download it and find the index.html file inside the modern pc folder.
I didn't go far just wanted to see if it worked